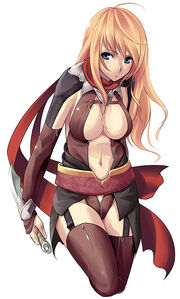 "We are here to help the people, not make a profit." - Carnelia
As the founder and leader of The Vermilion Order, Carnelia is greatly respected by her comrades and even feared by some. The young woman is the most recognizable, and identifiable of the group due to her unignorable beauty. Nonetheless, she is the leader of this order for good reason as her fighting ability and mental aptitude are enough to intimidate the greatest of enemies.
Ad blocker interference detected!
Wikia is a free-to-use site that makes money from advertising. We have a modified experience for viewers using ad blockers

Wikia is not accessible if you've made further modifications. Remove the custom ad blocker rule(s) and the page will load as expected.